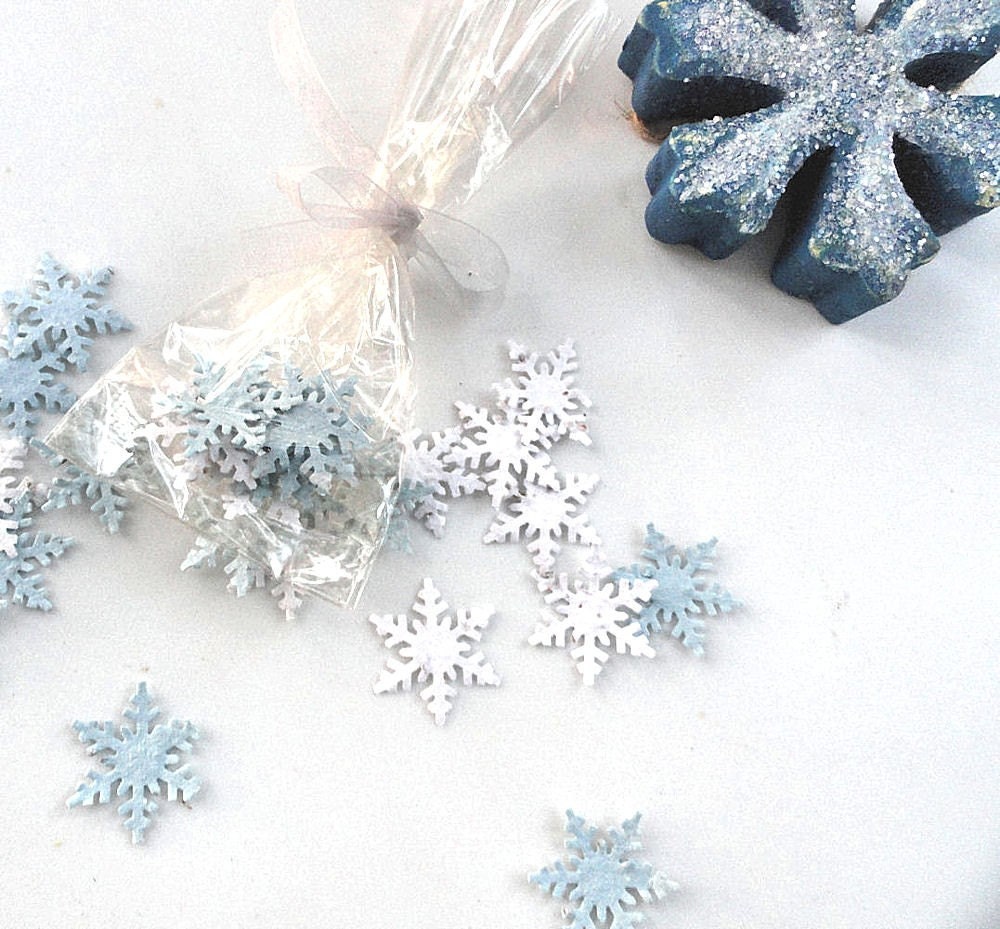 There is something distinctly beautiful about winter weddings. Most definitely, winter arouses the spirit of love, giving, hope, and peace, that exists through-out the year, but is undoubtedly palpable as we draw near to Christmas and prepare for the new year.

It's no wonder that many couples choose this time of year to marry. While the snow and cold are obvious deterrents, their power cannot outmatch the smells, lights, colours, splendor, and spirit of winter.

As I prepare to be a bridesmaid in a winter wedding, I wanted to share this ingenious winter wedding favour found on Etsy.

These seeded snowflake confetti favours, grow flowers in the spring! Guests will love this unique, eco-friendly gift.
To find out more about the Plantable Winter Wedding Favours, visit Nature Favors on Etsy.